Here is hubby and baby girl. I have to take pictures this way because hubby is just as bad as my teens, doesn't want to be in pictures! Drives me crazy! So I have to take them on the sly, and not show them to them until after I have them printed! LOL! Otherwise he says "delete that!" Well so sorry hubby, yes I made a layout about you!

Using my "Possibility" kit from
Scrapbooking From The Inside Out
I made two more layouts! (See previous post.) Most of the paper on this layout is from College Press and the bottom pattern paper is Basic Grey. This phrase that hubby says is perfect for the "possibility" theme!
Speaking of Opportunities - remember that crop I told you about at Citrus Tree Studio? Well I won this Oasis DSLR Handbag (to carry my camera) !!! How cool is that? Next time I tell you about a crop you need to "go" with me!
I love cyber crops!

This layout (same kit) came about from a

song

I'm

writing!!!(ahem...Emily.) Yep this is part of it - it's not finished but I had to scrap it!!!


Papers for this layout are from College Press.


A little pocket on the bottom for the finished song later!


AHHH something different...


well a few weeks ago you saw my Peace Fairy...


Here is the whole thing...looks like she's singing to me. :)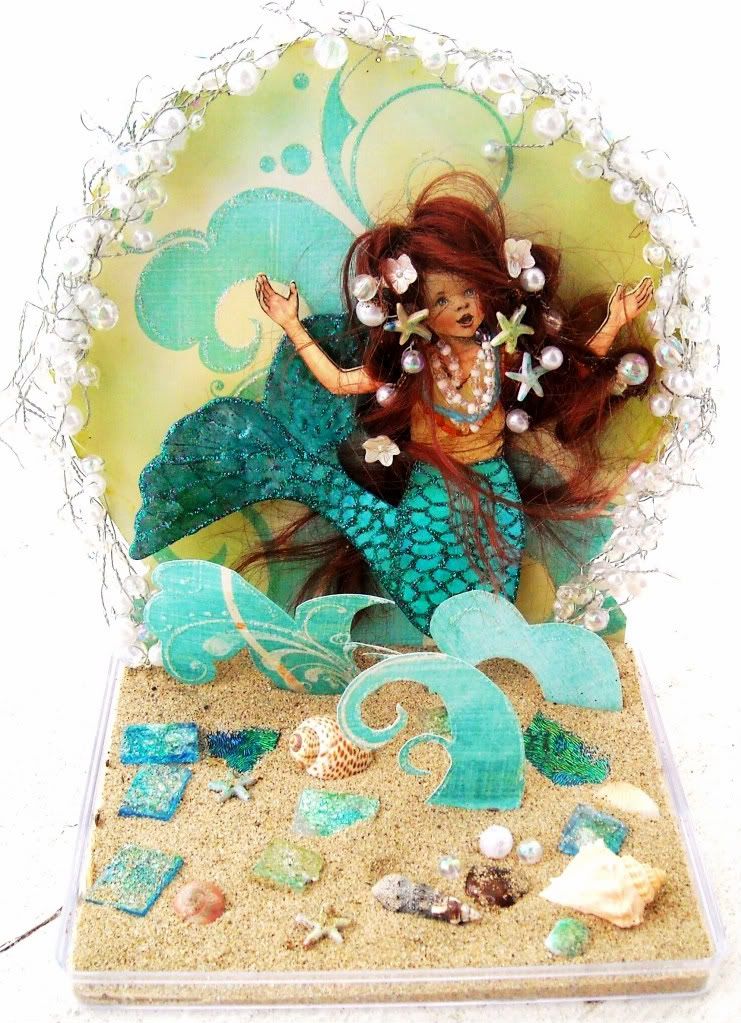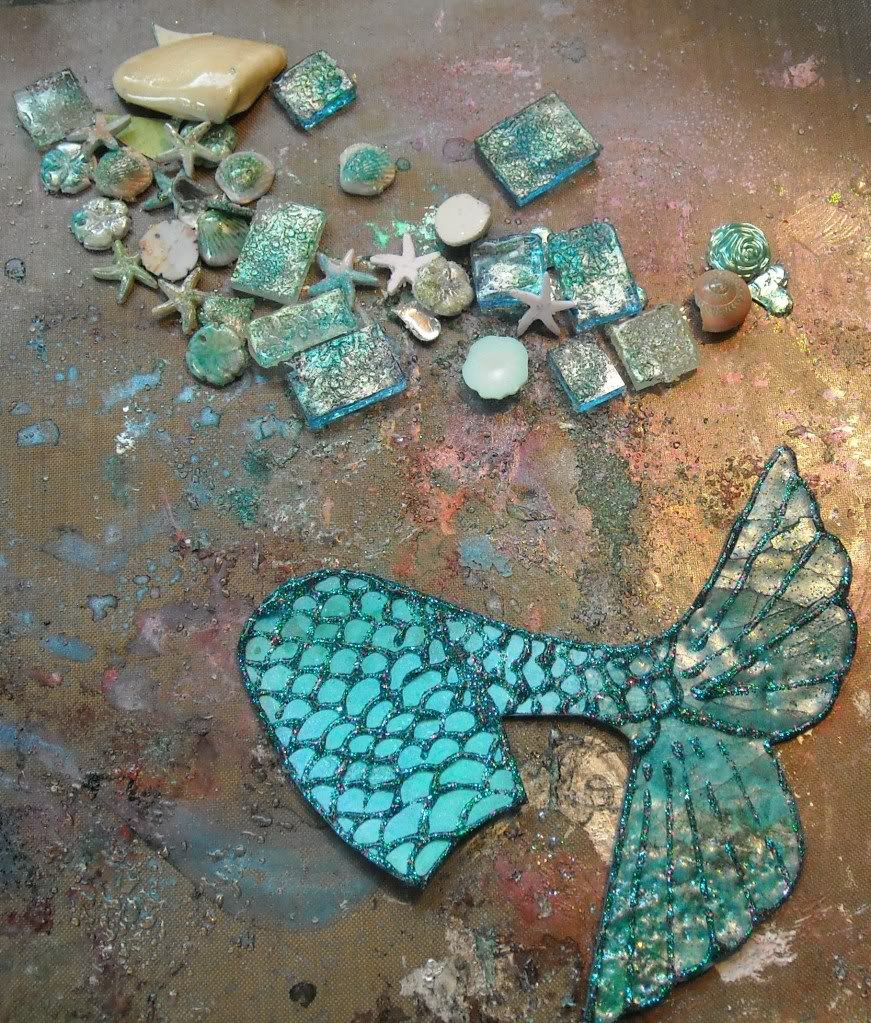 Here are some close ups of the sea glass and the mermaids tail I made! I love doing this fun and messy stuff! The "sea glass" is actually little pieces of acrylic I sprayed with glimmer mist, then embossed with Utee, then added a little alcohol inks! SO fun to experiment- especially when it comes out the way you imagined! I free handed the tail, used the same product but did alot more melting with my heat gun to make it smooth. I used Stickles to make the scales! I wish you could see how much this shimmers in the light!


These projects are posted the second and fourth Monday and they are on challenge # 7 if you want to check it out! This one is to create something with a frame, insects and fabric!


I hope that you make time to do something a little creative in your life!
I have more to show you but it will have to wait for another day!! But it will be soon because things are happening around here! So come back and visit and leave a comment!
Labels: Citrus Tree Studio, Project 52, SFTIO