I will call this random Wednesday!
I have been busy, busy, busy creating (yes my desk is a disaster right now!)
and doing things like oh,
having an anniversay with hubby of 22 years (sweet!),
taking teens to Fine Arts Festival at SAGU (AAoP) and
your typical mommy stuff at the end of the school year!
(Ballet recital next weekend for baby girl!)
Busy! So there is lots going on but I don't want you to miss this...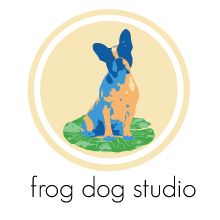 What is nice about the craft business is you meet other cool
crafty chicas and Miss Tina Walker has just started her own
mixed media kit club!
Today is the grand opening of her online business go check it out!
Frog Dog Studio!
***
And chances to win prizes...
Mon the 20th,
DCWV and Therm O Web blog hop here!!!
AND...
I know right?
I told you, lots going on. Don't forget to stop by here
on MiXed MeDia Friday with Artistcellar!
And in case you missed this on the
Faber-Castell blog I wanted to post this here...
***
One of the things I love about having a big studio is
there is plenty of room for the the kids.
Faber-Castell Design Memory Craft did a
cross promo with Creativity For kids and we were
given a mask kit to do with the kids.
Everything is in the kit (except Gelatos) even the tarp!
It dried pretty quickly but we let it sit overnight.
The kids had to trim strings and sand down any rough spots before starting.


The kit comes with paints, glue, glue glitter, feathers and gems to dress up your mask.
We added Gelatos- the colors were primary colors.
Of course I had to make one too...
That was a big post and I still have a busy day ahead!!!
Labels: Artistcellar, Clear Scraps, crafts, DCWV, Faber-Castell Design Memory Craft, Frog Dog Studio, Gelatos, mask making