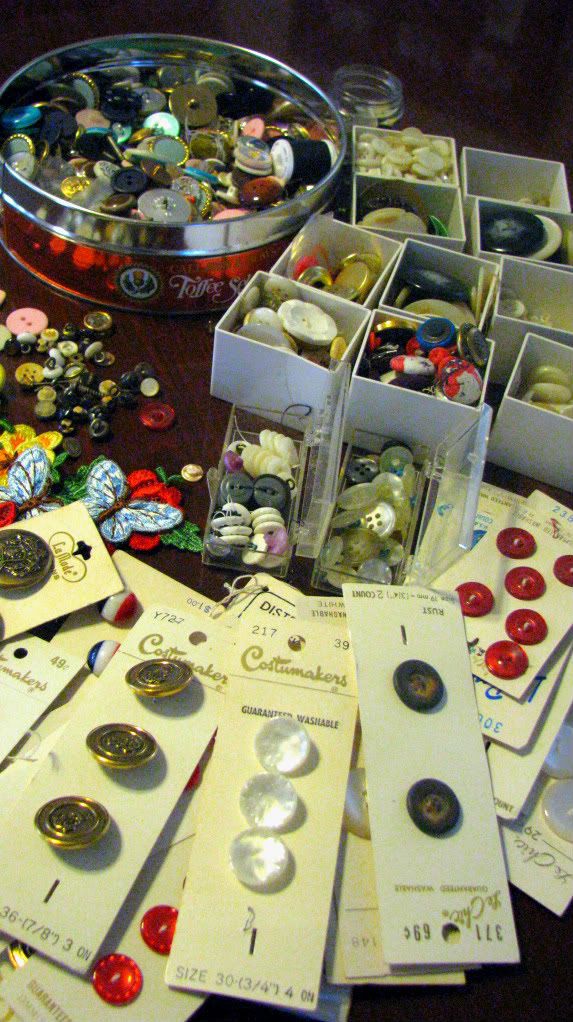 One of the cool things about going to CHA winter is that it takes place in Anaheim, CA. Not far from where I grew up. I was able to see some of my friends and visit with my MIL.

I guess when you are a scrapbooker the funniest things make your day. For this trip it was these buttons I received from my MIL. She noticed that I use buttons in my work and asked if I would want some. I said sure, not knowing how many buttons she was talking about! Look at this!!! This isn't even all of them! There were so many she had to ship them to me - I couldn't fit them in my suitcase!!! I got TWO boxes!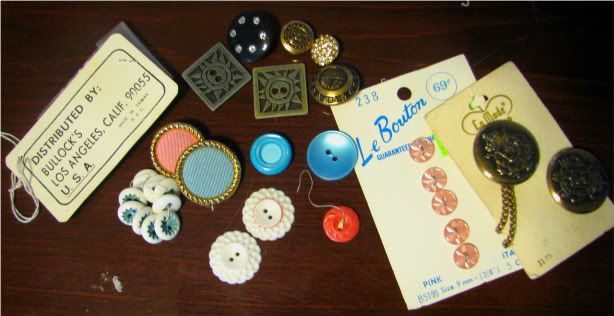 Here are some of my favorites!
***
Another fun thing is meeting IRL
(in real life)
friends that I've met online and talked to (some of them)
for years! This was my first time meeting
Melissa and Tammy
from Scrapbooking from the inside out!
Here's the whole crew
Tammy, Rachel (owner of SFTIO), me, Melissa, Sophia
Old friends...
Another fun thing is seeing old friends that you haven't seen for years!
All the way on the left is my friend Pat
( I am in yellow - probably the last time you would catch me wearing that color!
But I digress!), the little girl is her sister.
This was from our 9th grade graduation (yeah I am not listing THAT year! LOL!)
Here we are now, it's been years since we saw each other
in person-how cool is that? I think this will make for a fun layout!
I was also lucky enough to spend time with another very close
friend but we were so busy catching up that
we forgot to take a picture! :(
Ironically she took this pic of me
and Heidi Sonbol.
This was after everything was over and we were exhausted!
But you can't go home without bringing
goodies for the kids!
***
OK a couple more photos of CHA...
I have a ton more if you want you can see them
here
I even filled up my flickr account!
Isn't this gorgeous?
And I had to share this photo of Graphic 45's booth!
There are always amazing things in there!!!
I think I am exhausted just doing this post! I am going to bed!
Goodnight all!
Labels: CHA 2012