Wow guys I cannot begin to tell you the crazy rollercoaster ride I went on just to got to CHA! My flights were cancelled twice! I was stuck in Phoenix overnight and everything was closed due to a black out! I was stuck in the airport from 1 in the afternoon until 11pm, when I got to the hotel they had another black out! When the lights came back on the heater didn't work! And that was all before I even got to CHA! I ended up flying out the next morning, got to "sunny"(well, rainy) California with had just enough time to drop off my bags and head to the CHA Super show! Here are a couple of pics...
I set up a slide show because it seems to take a LONG time to upload a ton of pics! Hence the tecnical difficulties when I tried to upload them on the road! Sometimes I would spend an hour of trying and it still didn't work! But I am home now and you can see all the pics for the CHA Supershow and some of the CHA Trade show here...
Of course I have a ton pics of the
CHA Tradeshow
as well!In spite of all the difficulties getting there and the computer issues I had a wonderful time! Here are some of my faves! Be sure to check in, I should have at least two more slideshows coming soon!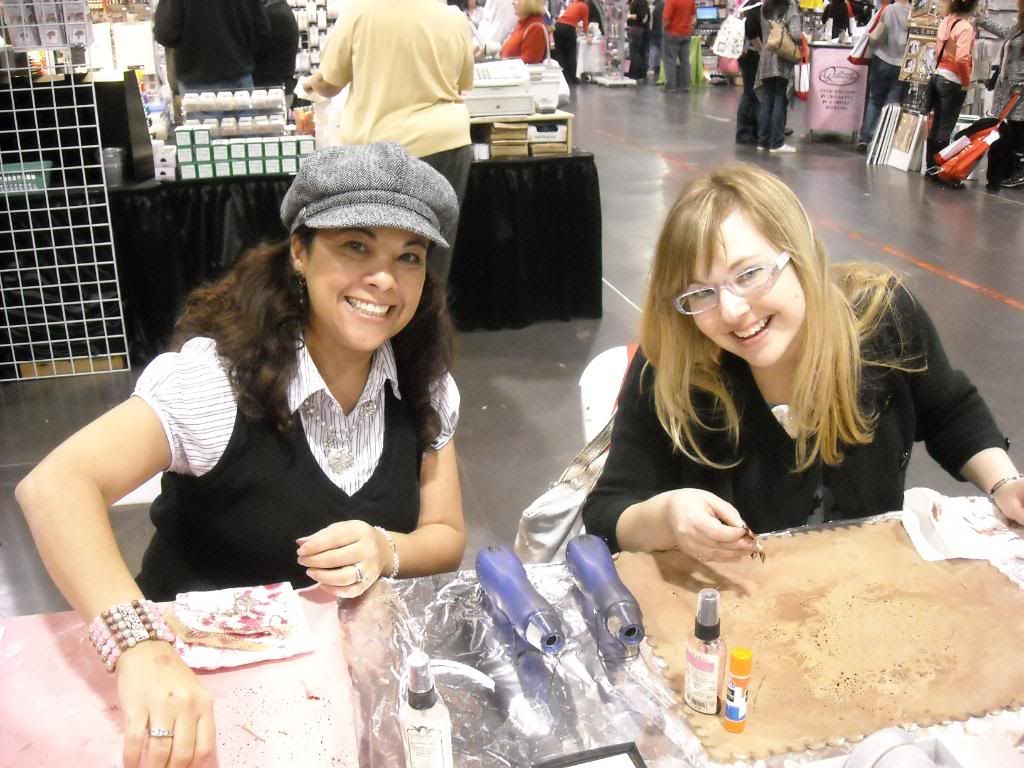 This is me (left) and my friend Diana who came out from Canada! She is on the team with me at
Scrapbooking From The Inside Out
!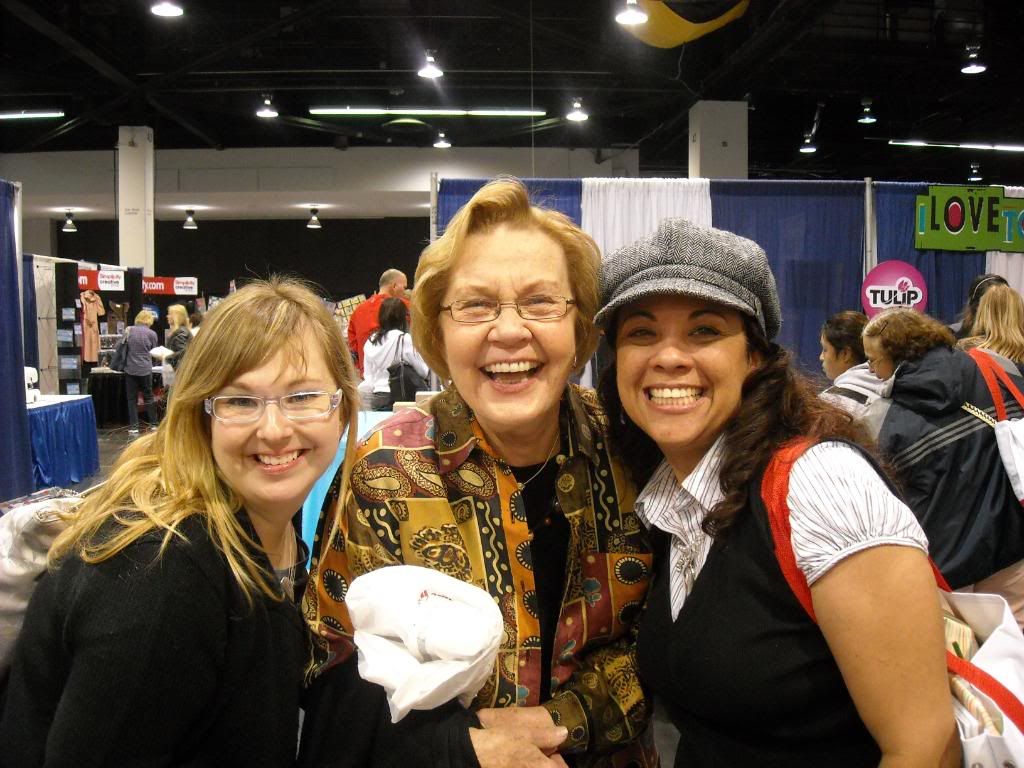 Here we are with Carol Duvall!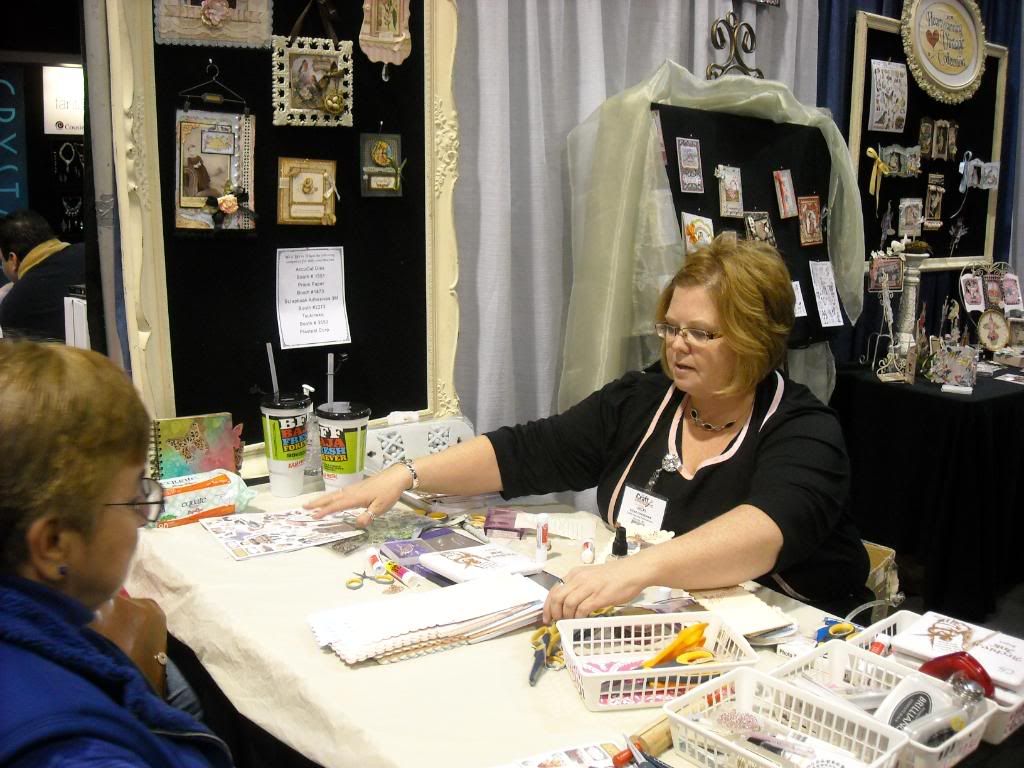 Here is my new pal Vicki doing a make and take. She makes these beautiful little projects like this...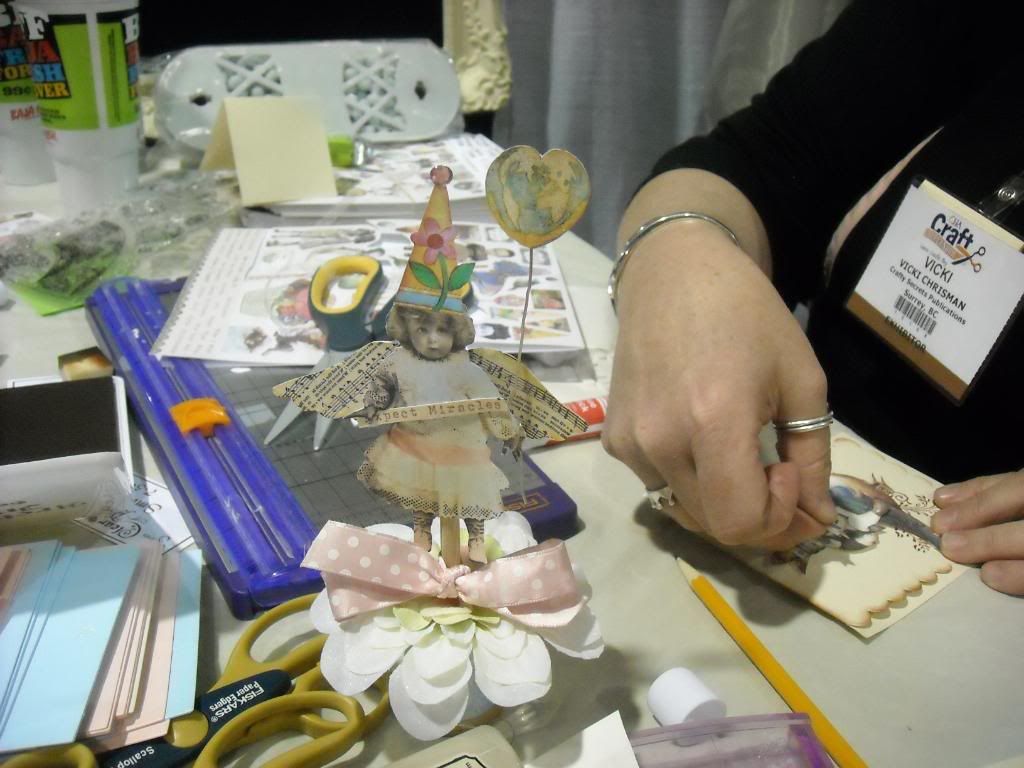 Adorable!You can see more of her work and a very new cool die she designed for Accucut on her blog
here.
I will be making couple of samples with this brand new template soon so be on the lookout!